At Diamond Karma we know how it feels when it's time to sell your diamond jewelry online, without any knowledge of who you can trust to send your valuable diamond jewelry, and you have to search through so many online sites, just like looking for a needle in a haystack. So we have reviewed some of these online diamond jewelry buyers to ease your selling process. Our reviews help you with some great insight on what to expect when you need to sell your diamond jewelry and watches from each of the diamond buyer, furthermore seeing what past customers who were once in similar position had to say about each of these diamond buyers can really give you a peace of mind.
Below are reviews on each of the best 3 diamond buyers from customers who recently used their service. Read what these customers said about each diamond buyer and choose the one that best fits you.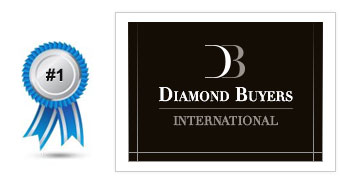 5 Stars Customer Reviews
Reviewed by Angela Plummer, 2 weeks ago
I had Originally sent my ring to Worthy. After Worthy receive the ring it took them 2 weeks to just get me s valuation. But in the meantime I found Diamond Buyers international and did a quick evaluation on line and it was around same as Worthy but with Worthy they were going to charge me 20% of the price you got from auction. Diamond Buyers does not charge a fee. So I asked for my ring back from Worthy and sent to Diamond Buyers. They received the ring overnight and the next morning gave me the valuation and even paid me that day. Diamond. Buyers valuation was higher than Worthy so one ring I made $600 more from Diamond Buyers!! I will always use them in the future. One day valuation and get paid more. Worthy would taken a month at least to get paid and you be paying them 20% charge so skip everyone else and just use Diamond Buyers International. And Diamond Buyers has fast communication even on weekend ! NO ONE BEATS DIAMOND BUYERS in amount they pay and their communication so skip everyone else and get most money in 2 days!!
5 Stars Customer Reviews
Reviewed by Rick Wagner, 2 months ago
Professional, and friendly – they were timely, provided market context, followed up and did everything as promised. I liked that they revised their quote based on a scan of GIA reports we provided, before we sent diamonds in. Values given were above other like services.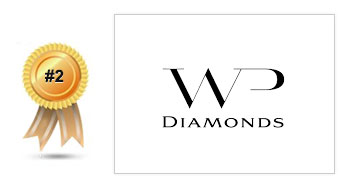 5 Stars Customer Reviews
Reviewed by Zane C , 3 months ago
Had a loose diamond from an engagement that fell through. After taking it to local buyers and getting offers for less than half of what I originally paid for the diamond I decided to look online and found WP Diamonds. Within 24hrs of asking for an offer I received an estimate of what I can expect for my diamond, high/low offer. Accepted the offer, got a free overnight FedEx label and shipped it off and then within 24hrs after that I got my final offer and sold my diamond and got my payment the next day. Great experience that went faster than I could have ever expected!
5 Stars Customer Reviews
Reviewed by Abby Aldrich, 2 months ago
So easy! It was great from start to finish. Easy to upload information to website then talk to an actual person who was very knowledgeable, no pressure. Mark took his time with me as I changed my mind a couple times!! So quick, whole process from start to finish took about 2 days. I will absolutely use them from now on and recommend them to my friends without hesitation!!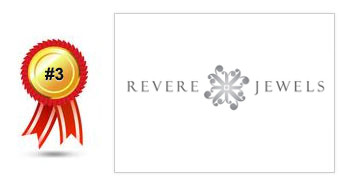 5 Stars Customer Reviews
Reviewed by Dani C. Los Angeles, CA 1/18/2017
Hands down the best jeweler in town! Steve is kind, honest and takes his time with his clients, no matter how big or small the transaction. I had a lot of family jewelry to sell, and he spent hours with me going over each piece, even helping me update certain pieces. He paid well for the things I sold, and found me a gorgeous set of diamond microbands I'd been wanting. He's the only person I will buy or sell from. I'm so happy to have found him!!!
5 Stars Customer Reviews
Reviewed by Vicki K. Los Angeles, CA 12/28/2016
Unless you are a jeweler, buying and selling jewelry can be totally confusing, and worse, you can end up losing money if you do not go to someone reputable. I was so lucky to find Steve here…I was offered substantially more here than other jewelers for a very beautiful diamond. Steve treated me with respect, he explained everything he was looking at and taught me quite a bit about diamonds. This is what an honorable business is all about.