2022 is now well underway with plenty of the big engagement holidays already behind us: New Years, Valentine's Day, and Easter. However, summer engagements are extremely as is the biggest engagement holiday of the year… Christmas! Though, in Covid times, Valentine's Day has taken the top spot for engagements.
No matter what time of the year you decide to pop the big question, it is always a good idea to be aware of what's going on in the world of diamonds and jewelry. If your betrothed to be is into fashion (or if you're searching for nice rings to drop some hints…), then it's important to stay on top of engagement trends. Here are some of the biggest diamond engagement trends of 2022, so that you can be on top of things and really wow your partner.
Gender Neutral Rings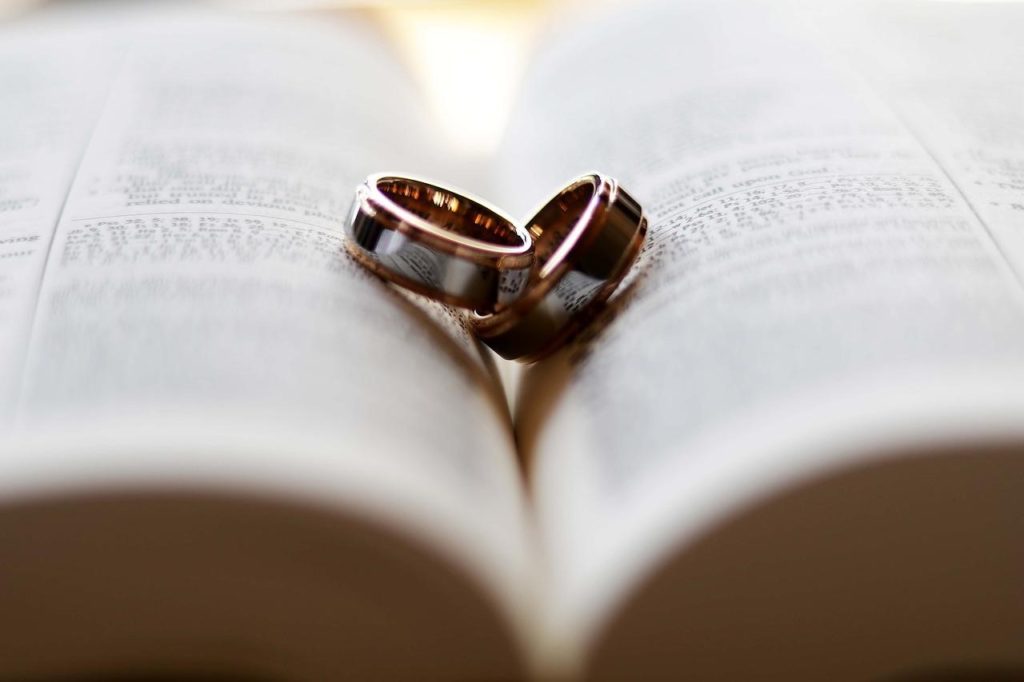 According to Brides.com, gender neutral rings have become more readily available and have gained in popularity. Some celebrities that have hopped on this bandwagon include Bella Hadid, Dua Lipa, and Kylie Jenner. Dainty rings are still in vogue for some, but others are reaching for bolder and chunkier styles that are seen more when it comes to men's rings.
Try taking a look at what style your partner gravitates to. Are their rings more dainty or big and bold?
Gemstones Full of Color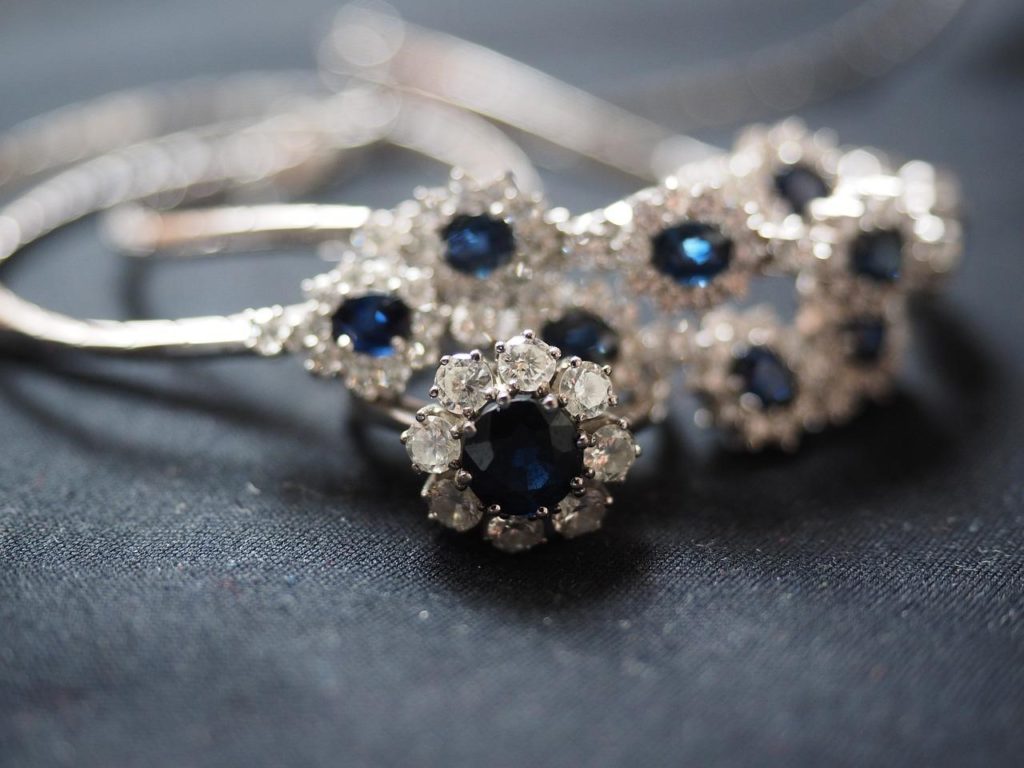 Who doesn't love a little color? Colored gemstones are gaining in popularity due to couples being able to make bold and bright decisions to tell their love story. Emeralds, morganite, and sapphire are among the ones getting the most attention. According to the shopping app, Klarna, emerald stone rings increased by 115% in December of 2021, which sets them up for this year.
Vintage Rings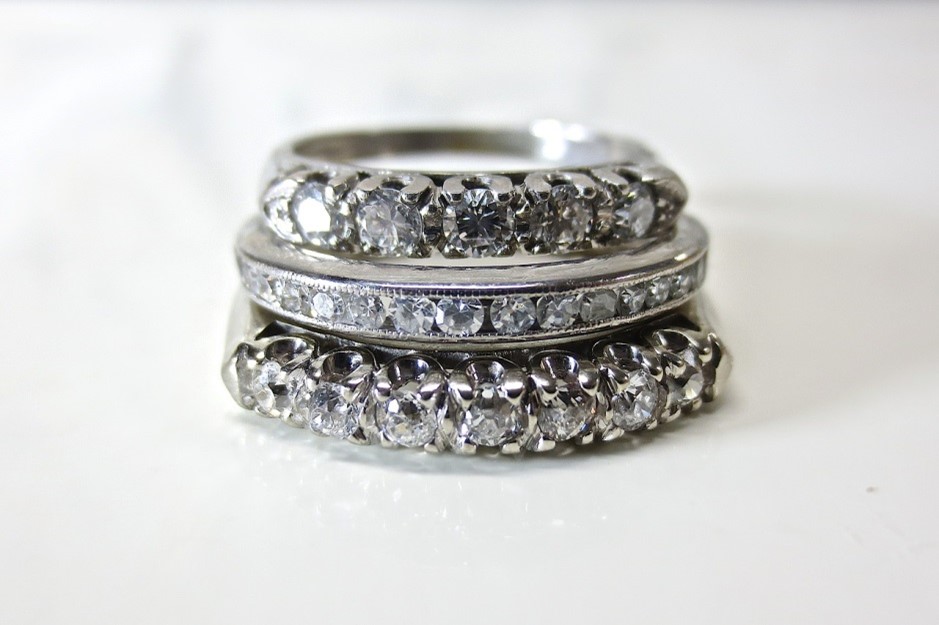 Vintage rings seem like the one style of ring that never will fade in adoration. Some believe it is due to an emotional or nostalgic feel that they give off. These rings were once owned by someone's mother, grandmother, or aunt.
Bringing some of your own style into the ring, like adding a different band, shape to the diamond, or cut are wonderful ways to make these rings your own, while still paying homage to who came before you. There are also different crafting techniques to consider, such as, milgrain, hand engraving, draping, and filagree designs.
Contoured Rings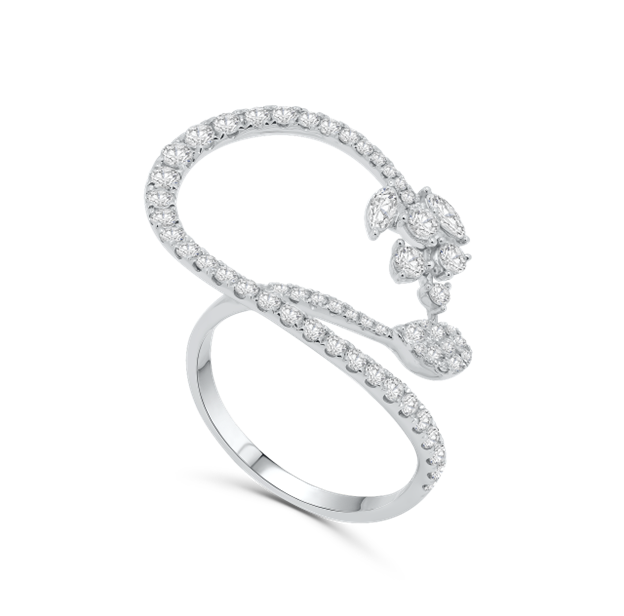 Contoured stacks are an interesting style that is making the rounds. The unique design allows consumers to get creative with shapes and combinations. Another plus these rings have going for it is that they can highlight an already existing piece.
Oval Shaped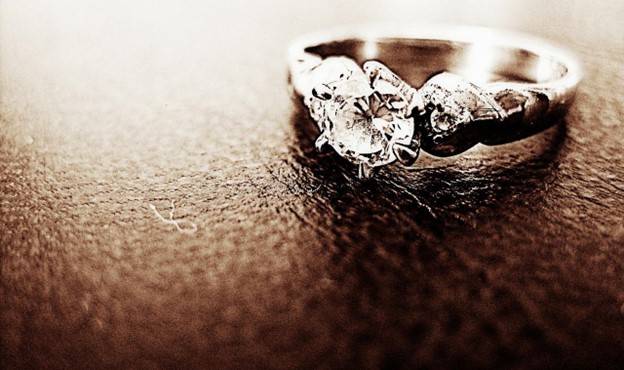 Brides.com reported that oval shaped rings saw an increase in popularity in 2021 and they predict that these rings will continue this pattern this year. An oval's soft, oblong shape is supposed to draw attention to the hand and lengthen the appearance of your fingers.
Bling Rings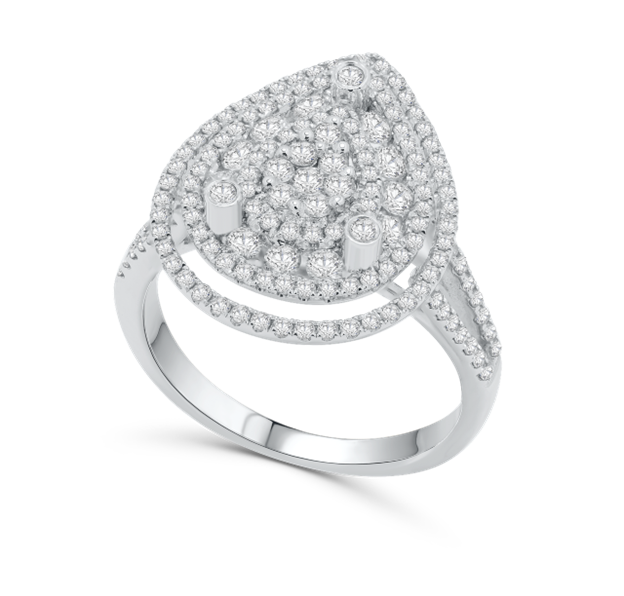 Sometimes bigger isn't always better, but that's not always true for engagement rings either. Maybe some couples are going big with the engagement ring due to Covid cutting down on wedding plans. Whatever the reason is, couples have been reported going for grand, over the top designs with bold shapes, large diamonds, and halo cuts. Klarna stated that there was 127% in halo cut purchases.
Black Ice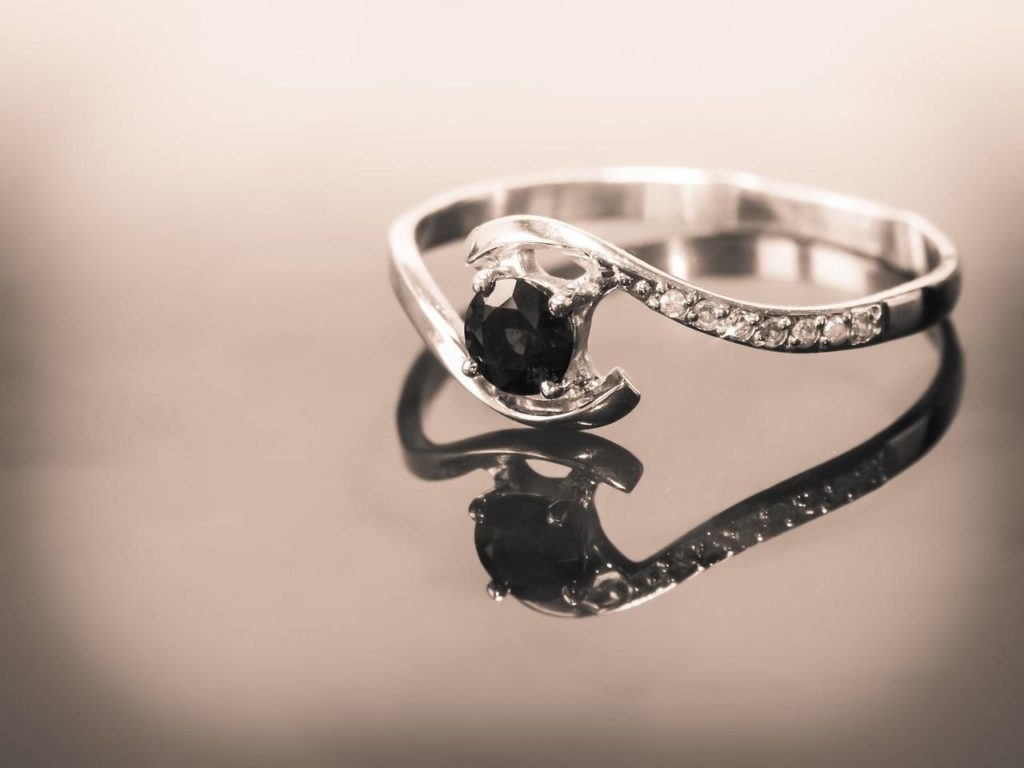 Our friends at Klarna claim that there has been a 47% increase in sales of black engagement rings recently. The look of the rings brings an air of class and they are a great way to break the mold of tradition, while still looking elegant. The increase in popularity could also be due to the new Sex and the City reboot as well. The main character, Carrie Bradshaw owned a black diamond ring.
Pear Shaped Rings
Pear shaped rings are similar to marquise and oval rings due to their elongated shapes and due to that they look much bigger than their carat weight. You don't need to splurge when buying these diamonds, but you don't want to go low in color because it can be seen in the tips. Pears also hide inclusions really well when going down in clarity.
Uniquely Designed Rings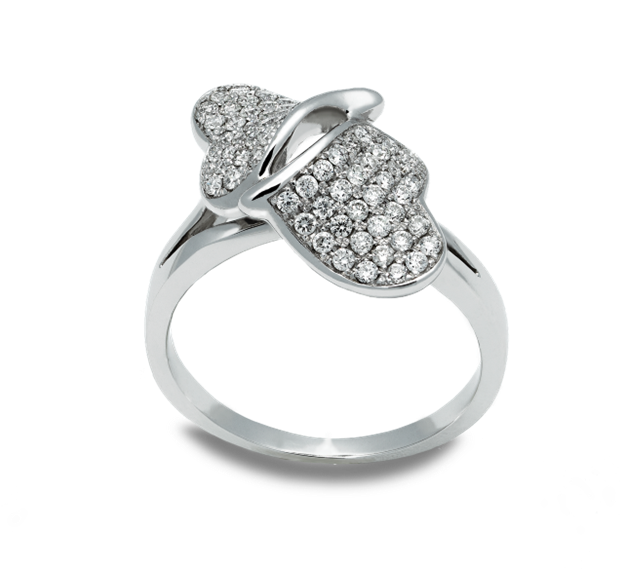 Alternative designs are catching on with engagement rings as well. It's a fun and contemporary way to really take from the bride's own sense of style. You could consider a wider band with gemstones or personalized engraving.
Colored Diamonds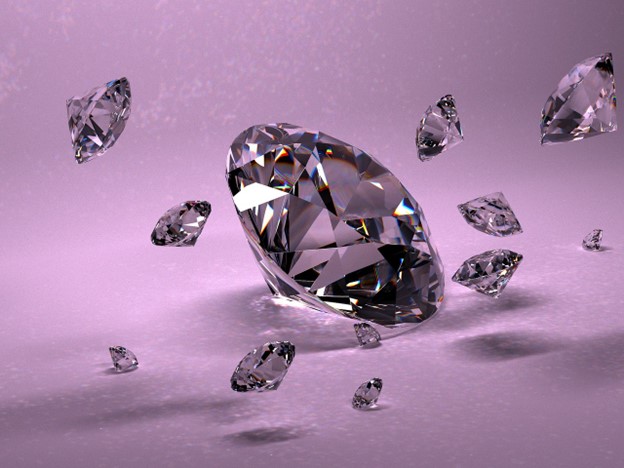 If you want something less traditional, but still sparking, go with the colored diamond. Colored diamonds come in all shapes and sizes, so, you will have no problem finding one that could suit your partner. A delicate pink diamond would represent the bride's womanliness, while deep grey diamonds traditionally symbolize hope.
White Gold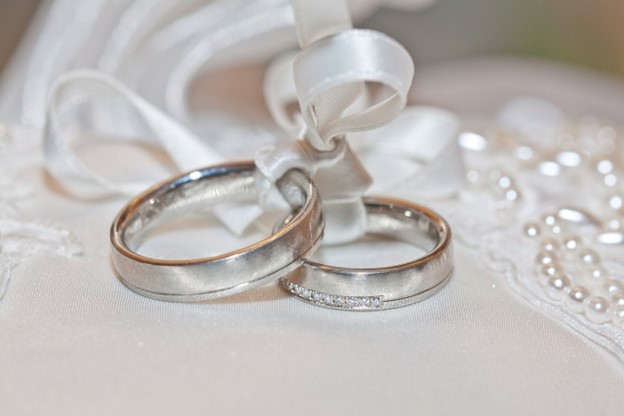 White gold is a great option and always seems to be popular because it is both luxurious and affordable. This engagement ring option is actually yellow gold mixed with silver alloy metals to form a white color to mimic a diamond. Another huge advantage is white gold is that it is extremely durable. A white gold band would also enhance the color of any gemstone. There are many advantages to this classic engagement ring option.
No matter what option you go with, it is important to be well educated on the subject. You wouldn't want to end up with something low quality or with something your partner doesn't like. That's where Diamond Karma can help! While our pricing calculator doesn't adjust for workmanship, brand, or colored diamonds, you can get an idea of the value of the diamonds going into your ring using our diamond price calculator.
If you're looking to purchase a diamond engagement ring in 2022, consider using our helpful diamond buying guide. We can help you find the perfect diamond at a fair price!